What's new with Beyond Condition
BC Basic now 1GB
The Basic subscription used to only provide 200MB of space to upload images. Now its total space is 1GB per basic account, at no extra cost.
Start your free trial today!
New Features
We're always saying it, and we're still doing it – Beyond Condition keeps improving.
We're constantly working on new features to help users reduce data entry time and get the absolute most out of their reports, big and small. Since our last newsletter we've added:
Import existing reports — Do you have a spreadsheet that wasn't made using BC? Now you can import it and edit it in BC. Or share your exported schedules with a colleague that uses BC for them to edit.
Hierarchical fields — Need columns which break down elements into sub-element and sub-sub element? You can customise a BC template to do that for you now.
Sub Folders — Using your images as the starting point for your data entry? If you've already organized your images into sub folders before uploading (ie roof, elevations, externals, internals), then BC will add that as an extra data column in your spreadsheet. One less thing to do.
Coming Soon
We're working on an "offline" mode — we know that some users do work in locations that don't have the best network connection. We're currently adding a feature that will allow data entry done in the field in such circumstances to automatically re-sync when you get back within network range. This will allow you to collect data from remote locations, and still generate a report when you get back.
The added bonus is that this will also make our data entry more robust — if you are mid-way through entering data when your connection goes down, BC will automatically re-sync your changes when you come back online.
We love your feedback! Let us know what you are looking for from BC and how we can help you.
BC Community
We've created a LinkedIn group for our users to provide feedback, to help us improve Beyond Condition on the fly, and for you to share your experiences. Someone may be using BC to quickly do something that could help you too. Take a look and join in.
Last month we also got mentions in the RICS Building Surveying Journal and RICS Modus.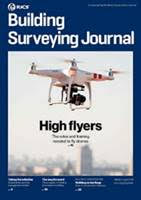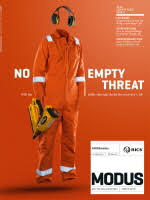 Tutorial Videos
You asked and we listened. Here's our first tutorial to walk you through creating your first report. Stay tuned for more where this came from.